Website founded by
Milan Velimirović
in 2006

0:55 UTC
---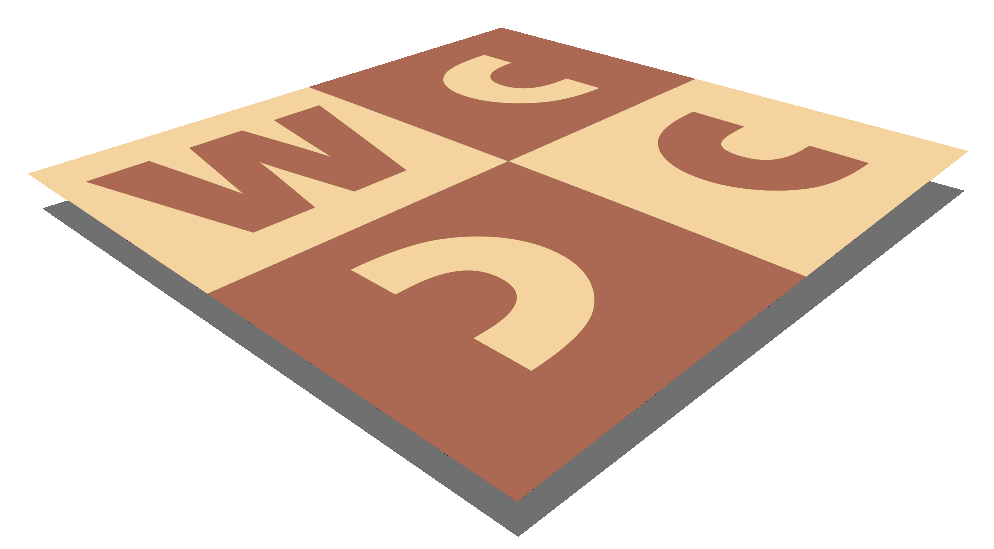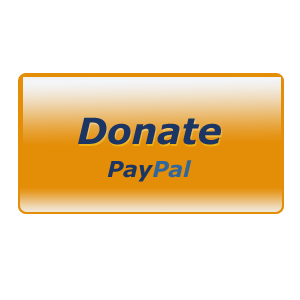 MatPlus.Net

Forum

General

Special distinction
You can only view this page!
---
(1) Posted by Sergiy Didukh [Wednesday, Jan 16, 2008 23:01]; edited by Sergiy Didukh [08-01-16]
Special distinction

Special distinction is given to a composition because ...
1...it's not good enough for the main award?
2...it's too weird (different from the standard)?
3...it's a little anticipated?
4...it gives original interpretation of well-known ideas?
5...it's technically good but its idea is bad?
6...its idea is nice but technique is awful?
7...?
I think the award is better without special distinctions. They give bad impression of the tourney. It looks divided, not finished. The listed possible reasons for sending compositions to a special section are not convincing for me (except reason 2). Maybe you know other good reasons? Or maybe you know why some judges give a lot of special prizes, commendations, hm, hm ...?

(2) Posted by Siegfried Hornecker [Wednesday, Jan 16, 2008 23:19]; edited by Siegfried Hornecker [08-01-16]

I think, it could be given if it just can't be compared to the other studies.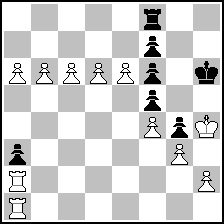 (= 11+7 )



Mikhail Afanasjevich Zinar
Shakhmaty (Riga) 1985 (thematic tourney)
White wins

How could one even try to compare this to others studies of that tourney?

However, for 99 percent of the "specials" it wouldn't need such, I agree.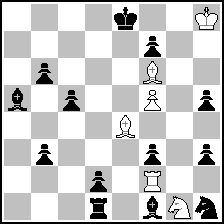 (= 6+13 )



Jan Rusinek
Shakhmaty w SSSR 1975, 1st prize
White draws

I think this also would be a clear case for the special section since it simply is not comparable to other studies. It's a task.

However, the most famous 2nd prize of that tourney (on which I always wondered about the low ranking until I saw Rusinek's study) is eligible for the normal section. Yes, it's one of the best studies ever but it's comparable to other studies so it's good it didn't go to a special section.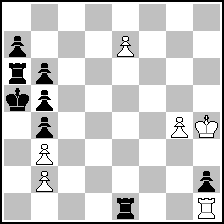 (= 6+8 )



David Gurgenidze & Velimir Kalandadze
Shakhmaty w SSSR 1975, 2nd prize
White wins
It may still be the only time the move g4-g3 was shown for white.

Here's another study that's hardly comparable since it breaks all conventions: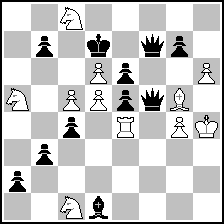 (= 11+11 )



U. Blas (or U. Blass?)
Chess in Israel 1996, 1st prize (thematic tourney for the final position)
White draws

I don't know who's this Blas or Blass but he's brillant in building such intros. Sadly only three of his studys are in hhdbiii (one as U. Blass and two as U. Blas).

(3) Posted by Sergiy Didukh [Wednesday, Jan 16, 2008 23:41]

With such fireworks on the diagram Blas or Blass deserves to be called Blast!

---
No more posts
MatPlus.Net

Forum

General

Special distinction